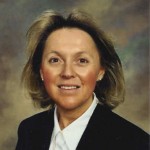 Welcome to the Haywood County Schools.  It is a pleasure to be the superintendent of your school system.  I hope each of you has a very rewarding and positive experience this school year.
Our school system is an exciting place where educational excellence is more than a goal; it is our standard.  We are committed to creating opportunities for all students to do their best and to succeed.  We have high expectations for students and employees, and continually work on open communication, sound fiscal management, and strong family and community involvement.
I am very proud of the progress our school system is making and invite you to join us in realizing our vision and mission.  Come visit our system and feel the friendly, inviting atmosphere in our schools.  Talk with teachers and students and become part of a dynamic school system.
I encourage the people of Haywood County to continue its history of support for the schools.  The end product will be a stronger school system that will make us proud.  It is imperative that we work together to build strong relationships and support systems in order for our children to achieve at the highest levels possible.   I am confident, that working together, we can provide the best possible education for each child.  I know that teaching everyone takes everyone!
If you have questions or suggestions, please e-mail anne@haywood.k12.nc.us or call 828-456-2400 extension 2113.
Anne G. Garrett, Superintendent
Tags: 12-13, Welcome Back