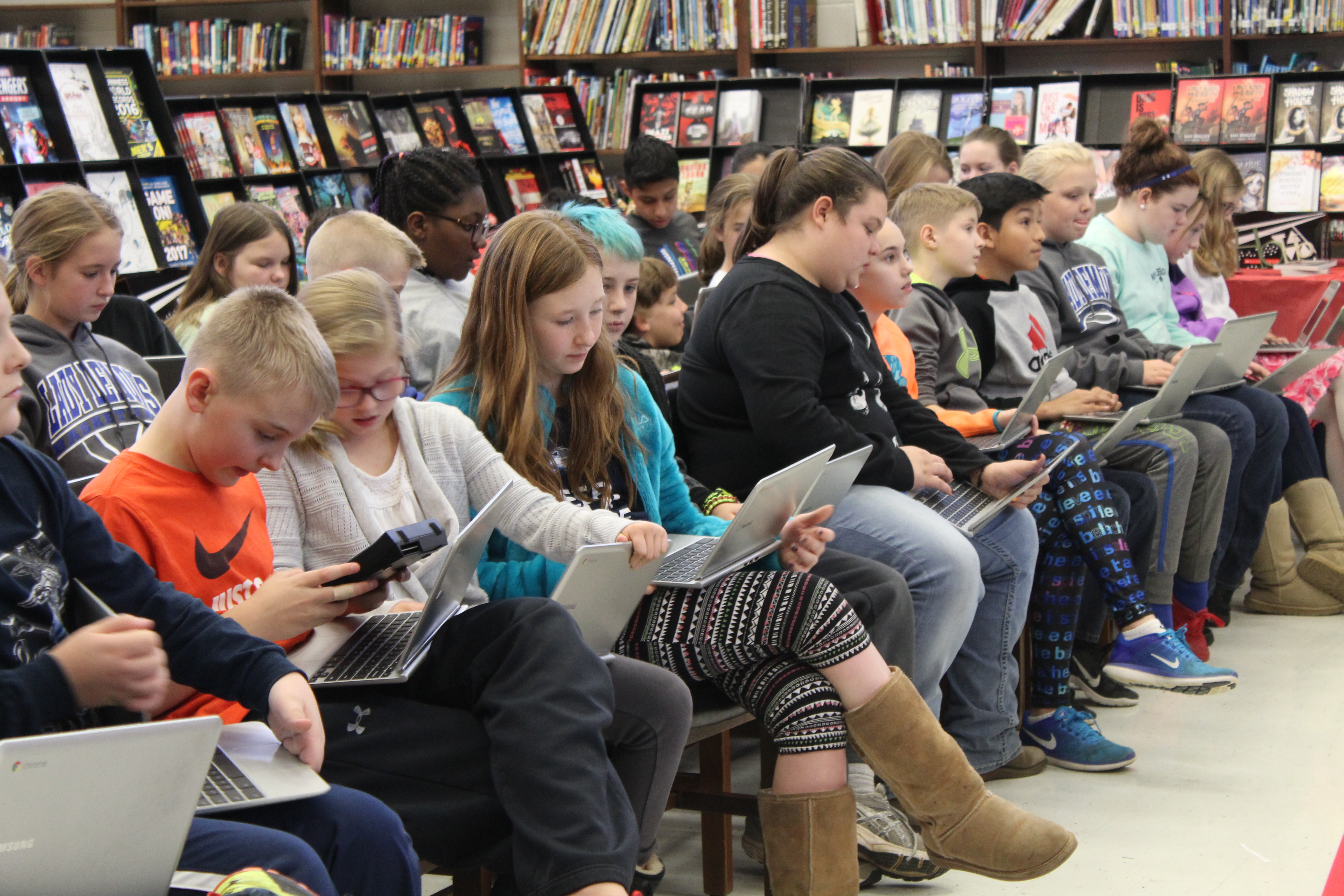 December 5th-9th was a very exciting week at Bethel Middle School. Throughout the week, students celebrated the field of Computer Science by taking the Hour of Code challenge. The Hour of Code allows students at all levels to pick a popular theme such as Mine Craft, Angry Birds, Star Wars, etc. and write a script to make the animations come to life. The Hour of Code is, "a global movement reaching millions of students in 180 plus countries" (hourofcode.com).
Sixth grade students had the opportunity to interact with a coding program called Scratch. This program allows students to play around with writing code for interactive stories and games and then share with their friends. Professor Andrew Scott from WCU generously gave of his time to come and walk the students through this process and to explain to them what he does as a mobile applications specialist.
In addition to coding at each grade level, 7th grade AIG visited Thermo Fisher Scientific in Weaverville where they were able to tour the facility and see cutting edge technology and life size 3D printers. Also, the 7th grade team took a trip to WCU where they went on a campus tour in an effort to promote college and career readiness and give students a taste of college life.
In 8th grade, after coding and doing other activities related to computer science, students had the opportunity to meet Benji Burrell, a Business and Technology Engineer from Asheville who writes code for a living and uses his code for humanitarian outreach.
The week was compact with a variety of computer science related lessons such as text compression, learning JavaScript, working with 3D printers etc. The objective for BMS in celebrating Computer Science Education Week is to give students a better understanding and awareness of all the possibilities that this field has to offer.
Submitted by:  Kendra Plemmons, Bethel Middle School