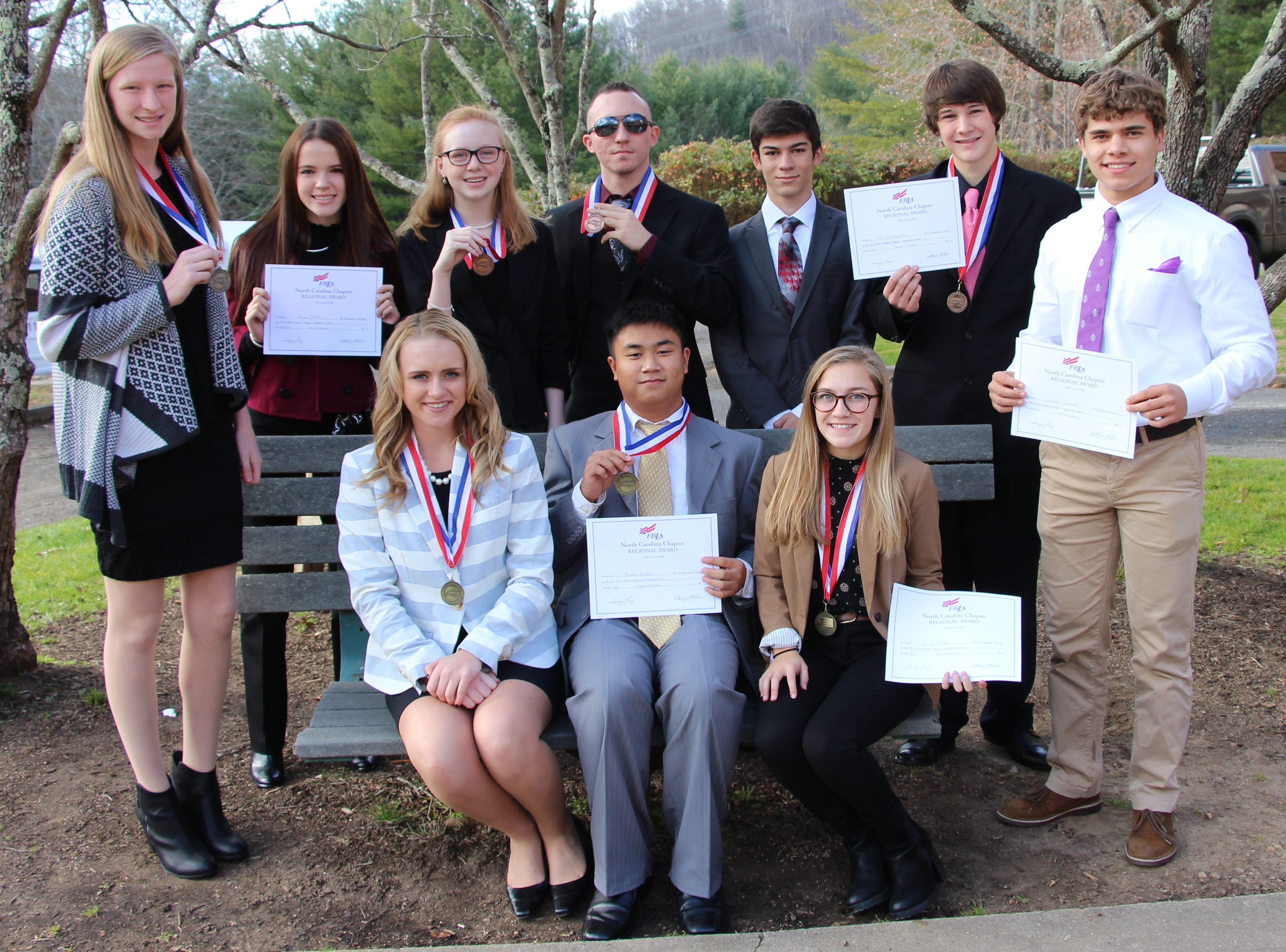 On Friday, December 1, 2017, 10 FBLA members participated in the Western Region Competitive Events at Mountain Heritage High School in Burnsville, NC.  Members who placed in the top four are now eligible to compete at the FBLA State Leadership Conference in Greensboro, NC March 19-21, 2018.
Sitting: Heather-1st in Job Interview; Minhvu-1st in Word Processing; Emily-1st in Business Communications.
Standing: Gracie-2nd in Business Calculations; Megan-Business Calculations; Hannah-3rd in Introduction to Public Speaking; Kris-3rd in Public Speaking; Frank-Introduction to Business Procedures; Colbie-4th in Business Calculations; Cody-Business Communications.
Submitted by:  Roberta D'Alesandro, Tuscola High School