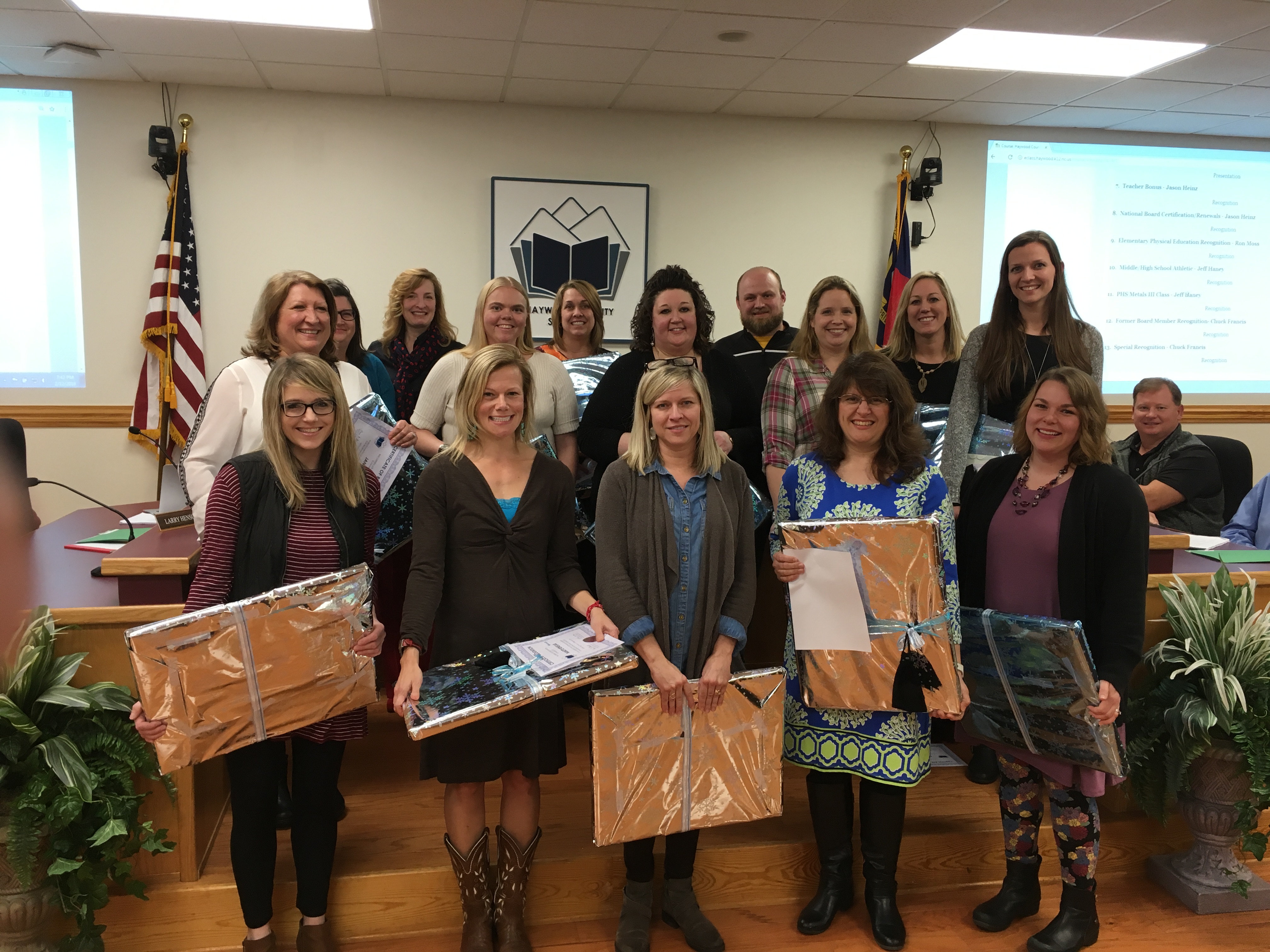 Haywood County Schools is one of the top 5 school districts in the state for the number of candidates that pursued National Board Certification last year.
Congratulations to Haywood County's newest National Board Certified teachers. They are Brooke Atwood, Daniel Atwood, Valerie Blazer, Kathryn Boyer, Deah Branson, Carla Brookshire, Daphne Buchanan, Anita Carreno, Molly Carver, Lisa Cleaveland, Jan Davis, Heather Downs, Erin Horton, Tiffany Marchbanks, Angela McHenry, Lindsay Moore, Nanette Renegar, and Amber Turner. These teachers will join the ranks of the 110,000 board certified teachers in the nation, which represents only 3% of the teaching workforce.
These newly certified teachers began the process 2 years ago by completing 2 components, one on differentiation and an assessment of educational knowledge. This past year the candidates completed the last 2 components on analyzing their teaching and using data to drive their instruction.  The newly certified teachers were recognized at the February Board Meeting.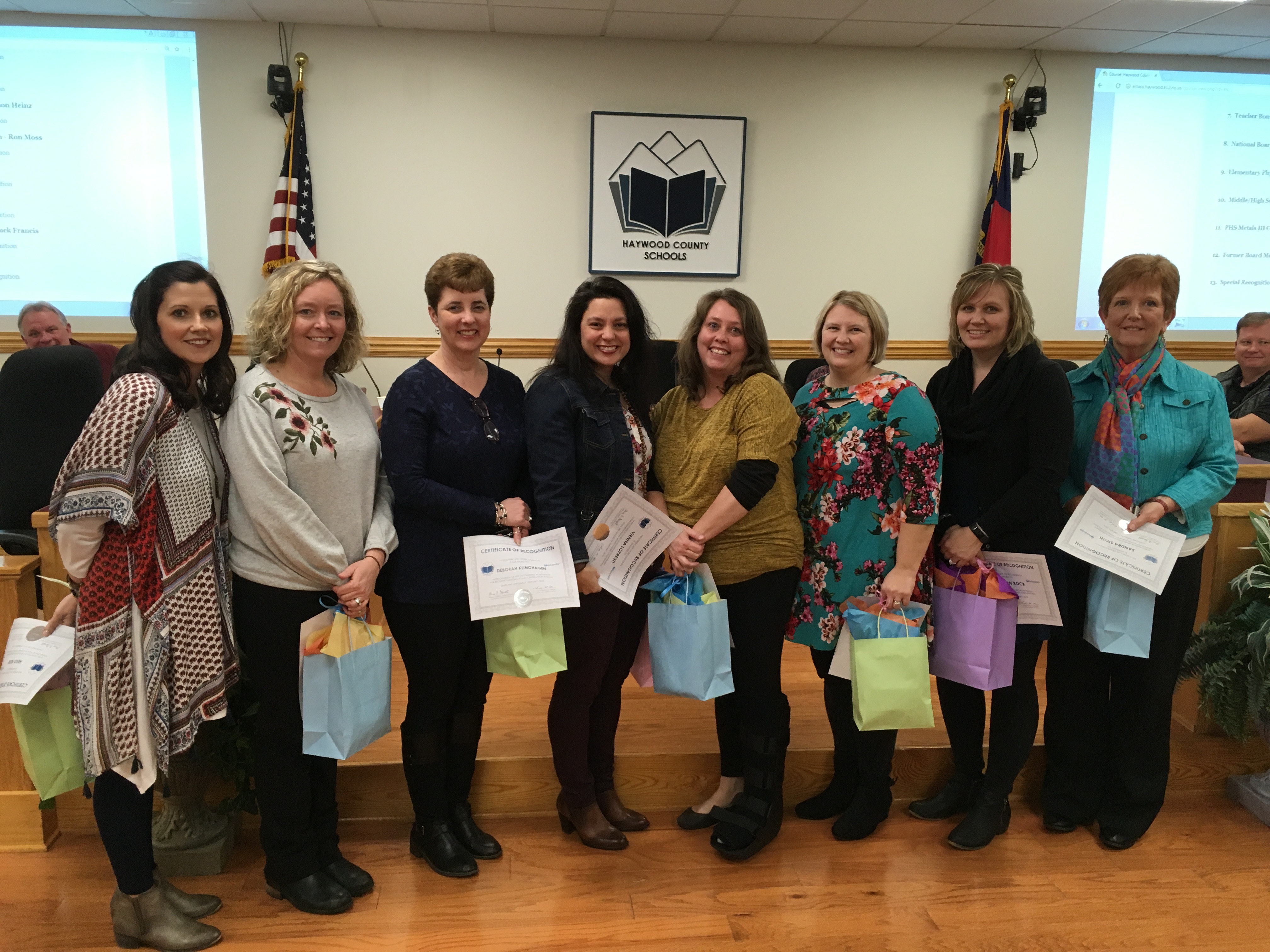 Also recognized at the February Board Meeting were individuals who renewed their National Board Certification.  They are Heidi Ashe, April Haider, Deborah Klinghagen, Vienna Lopresti, Jessica Perry, Angela Ray, Shannon Rock, Beth Hooper, and Sandra Smith.
For more information on National Board Certification, please visit www.nbpts.org.
Contributing Editor:  Joy Sollie