Tonight, the Haywood County School Board recognized our Child Nutrition Staff and our National Board Certified Teachers.
The Healthier US Schools Challenge (HUSSC) award recognizes the exemplary steps, leadership, and teamwork Haywood County Schools have undertaken to make changes to their school's nutrition environment, improve the quality of foods served, provide students with more nutritious, healthy choices and enhance their physical activity programs.  The NC Department of Public Instruction expressed their appreciation to Alison Francis, School Nutrition Director, and all child nutrition staff for the job they do to serve nutritious, healthy meals to the children of Haywood County.  Congratulations on receiving this prestigious award!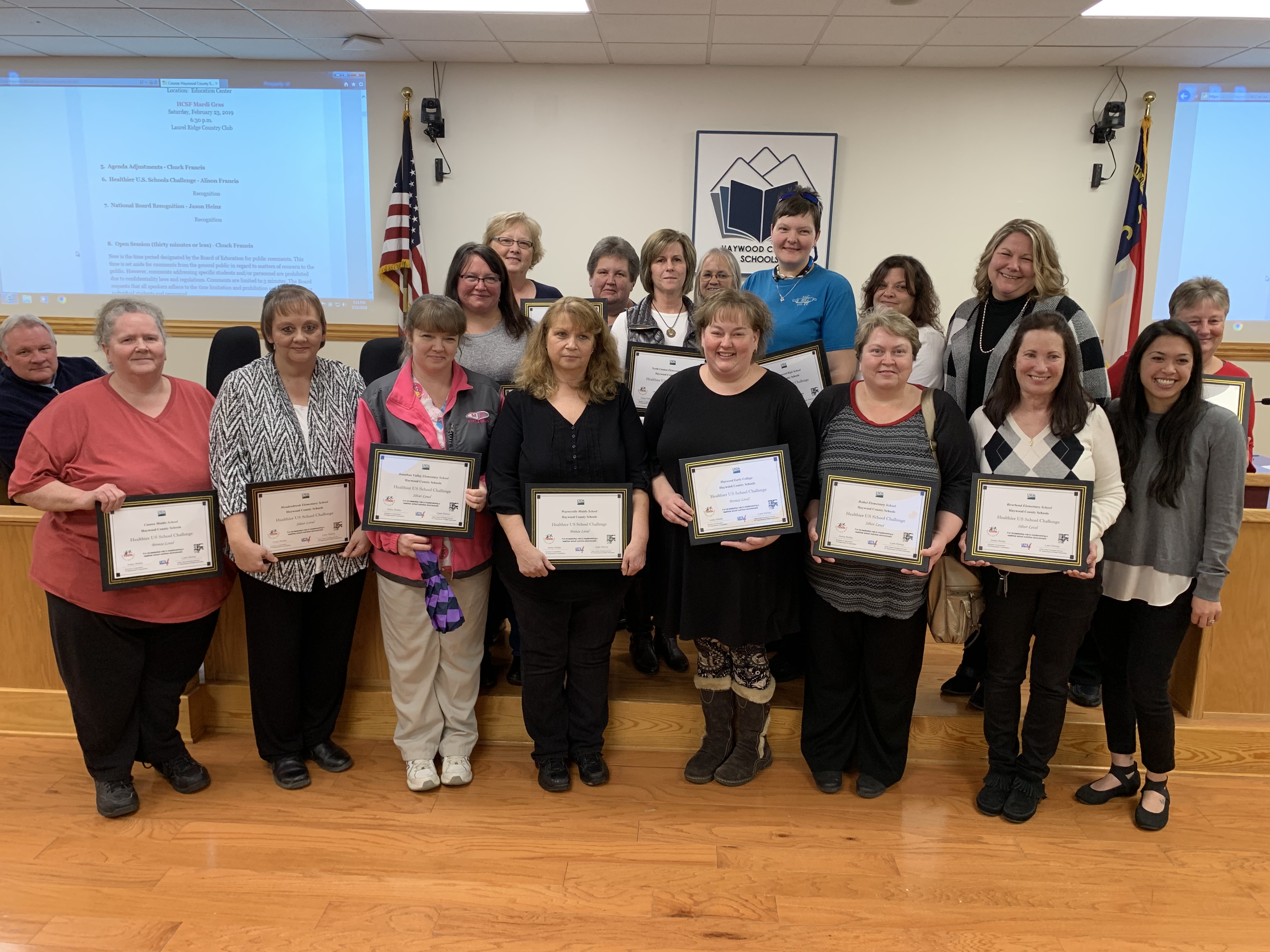 Haywood County Schools currently ranks 4th in the state for teachers who apply for National Board Certification.  This year, we are excited to announce that ten teachers received National Board certification for the first time and seven teachers renewed their certification.  Jason Heinz, Human Resources Director, remarks, " We are proud of these teachers who went above and beyond to complete professional development to hone their skills for their students."  Congratulations to all our National Board Certified Teachers!