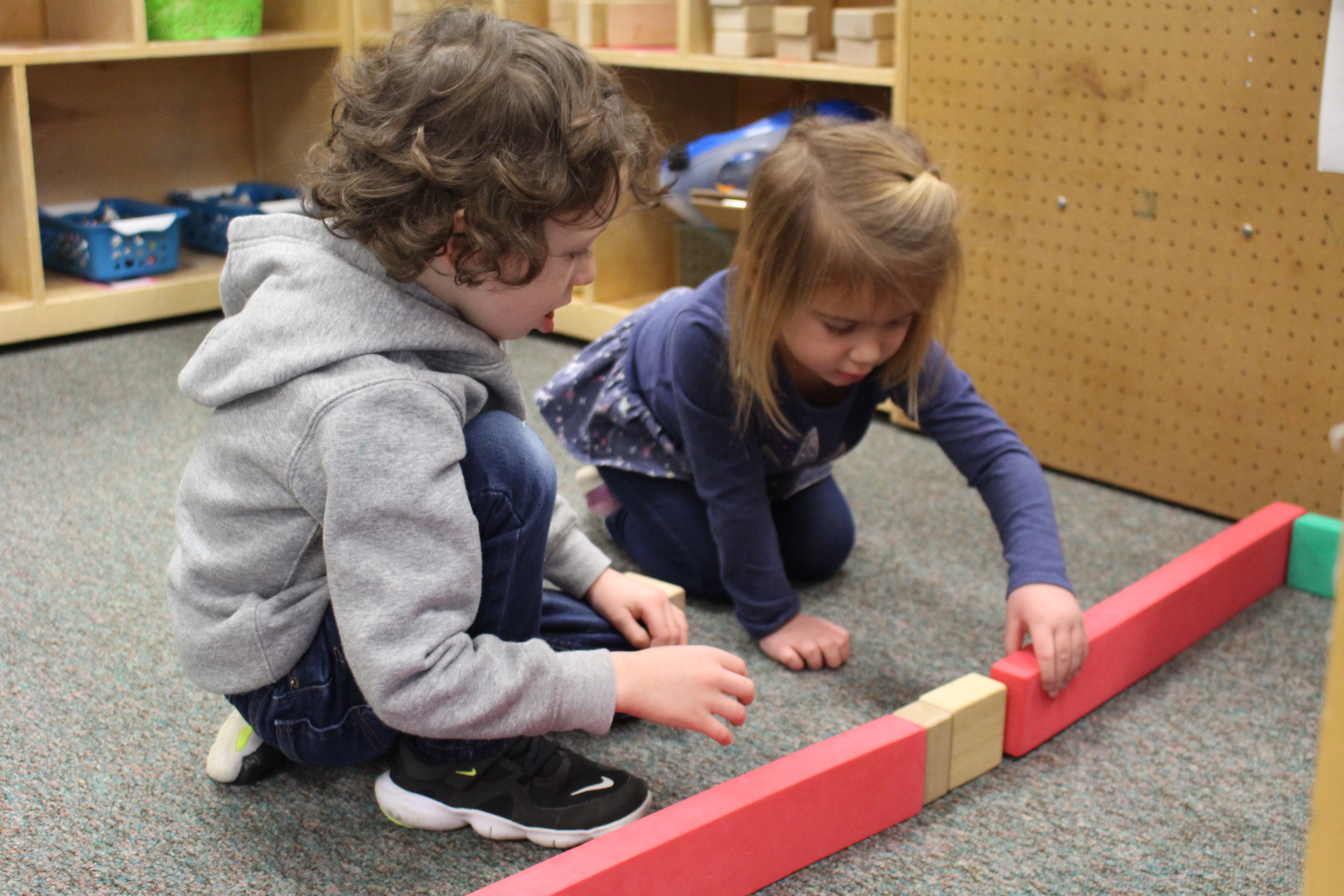 Applications for the North Carolina Pre-Kindergarten program in Haywood County for the 2020-21 school year are now available at the Haywood County Schools Central Office located at 1230 North Main St. in Waynesville.
Students who are eligible for the program must be 4 years old by August 31, 2020, live with a parent or guardian in Haywood County, and attend a developmental screening appointment. Children of active duty military families are also eligible. Selection for the program is based on academic need.
The Haywood County Pre-K program offers a high-quality education designed to enhance school readiness for eligible 4-year-old children. The following elementary schools in the county have Pre-K classes: Clyde, Hazelwood, Jonathan Valley, Meadowbrook, and North Canton. This program is made possible through Haywood County Schools' partnership with The Region A Partnership for Children and the Division of Child Development and Early Education.
North Carolina is one of four states with a Pre-K program that meets all 10 National Institute of Early Education Research benchmarks. Benchmarks include comprehensive early learning standards; staff education and licensure requirements, professional development; 1:9 staff/child ratio; developmental screens and referral; evidence-based curriculum and formative assessments; monitoring and nutritional requirements.
"Our county's Pre-K program benefits students across socio-economic levels," Kim Shipman, Haywood County Schools elementary education director, said. "Research continues to show that the quality of early childhood learning environments impact child outcomes."
Shipman explained that the Haywood County Schools Pre-K program's curriculum supports growth in all five developmental domains for young children: approaches to play and learning, emotional and social development, health and physical development, language development and communication, and cognitive development. These developmental domains are critical to children's overall well-being and success in reading and math as they enter school.
"All of our Pre-K teachers in Haywood County Schools have birth to Pre-K degrees, and some even have master's degrees," Shipman said. "The classrooms are also equipped with innovative materials and state-of-the-art technology that encourage learning and creativity."
Shipman said an average day of Pre-K consists of students learning through a variety of hands-on experiences that include playing in numerous centers, listening to stories, building, singing, and manipulating and constructing with a variety of materials.  The materials in the learning centers change frequently to encourage curiosity and prevent boredom.  Pre-K students also participate in a variety of field trip opportunities to enhance their learning.
The deadline to submit applications to Haywood County Schools' Central Office is May 15th. Parents who have submitted an application will receive a screening appointment for their child. Screenings are planned to occur the week of May 26th, pending the Governor's guidance.  For more information about the NC Pre-K program, visit the Haywood County Schools' website at www.haywood.k12.nc.us and click on Departments, then Elementary Education. Parents can also call Elaine Clinard at 828-456-2400 for more information about applying.
Submitted by:  Carrie Sutton, HCS Foundation